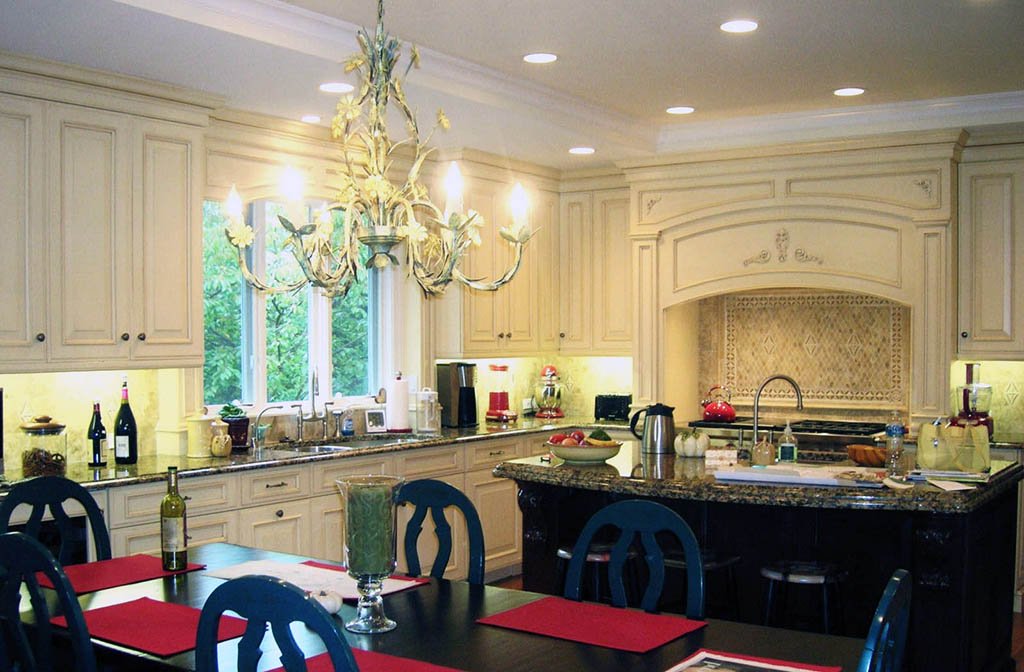 Our Philosophy
The Vallefuoco tile business has been going strong for over three decades, including nine years in Italy. (Yes, Bernardo started his profession very early in life). We have grown our business through word of mouth from highly satisfied customers. Our client relationships are built on trust, respect and communication. Our relationship with our clients is of the utmost importance to us, and defines VALLEFUOCO Contractors' service philosophy. Our success as a top-notch tile contractor is based on our ability to meet our clients' expectations on a timely and cost-effective basis. We pride ourselves on providing exceptional and consistent installations, and we have earned the trust, confidence, and respect of our clients by striving for these primary objectives:
Excellence in client service and overall tile installation
Value in meeting and exceeding clients' expectations
Integrity in our work, no matter how large or small the scope of each job
Commitment to our clients, installers, and fellow tradesmen
Ability to problem-solve and manage unexpected construction obstacles
Emphasis on teamwork and open-mindedness between our clients, our installers, and other trades involved: in order to foster idea sharing and the most innovative tile installation techniques
Continued formal certification as a licensed Tile Contractor in MD, DC & VA
Continued membership in and involvement with the NTCA (National Tile Contractors Association)
Outstanding status as member of the BBB (Better Business Bureau) of the Greater Washington, DC Metropolitan Area
We pursue a client-focused strategy that ensures we will be able to provide the best service possible for our customers. We continue to train our expert tile artisans in both classic and modern installation techniques, using innovative and environmentally friendly methods without compromising quality. Our select group of installers strives to provide the greatest value to clients because of their depth of knowledge, experience, and openness to new installation methods and concepts. Our goal is to provide value for each client, which includes knowledge of accepted tile installation methods from the TCNA handbook, as well as innovation and creativity to help solve difficult or novel problems that always arise. We have significant experience doing highly elaborate tile work both in the United States and in Italy, where nothing takes precedence to quality. We have learned directly from the old world artisans by whom Bernardo Vallefuoco was taught in his native home of Italy. Bernardo's philosophy is that we must allow ourselves to think and plan ahead for our clients. Our goal is to anticipate issues in advance and develop strategies to avoid or minimize the typical construction obstacles. We are constantly connected to a dynamic network of resources within the tile industry. Gianna Vallefuoco's experience as a former design consultant for a high-end national tile vendor allows us the knowledge and connections to stay up-to-date on the newest products in the tile industry. As a member of the BBB, NTCA, and a licensed, bonded and insured tile contractor in MD, DC and VA, we have a reputation to uphold. We have worked long and hard to pull together our tight-knit and highly skilled team of tile installers to meet all our clients' needs. The role of our installers is not only to provide excellent installation, but also to communicate with clients, to listen and understand their needs and issues, to make recommendations, and to act as a problem solver when needed. We are also available in the office to communicate with any third parties who affect tile installation decisions.
Our small business has always relied on word of mouth from satisfied clients as our main source of advertisement! We never take for granted the importance of our clients.