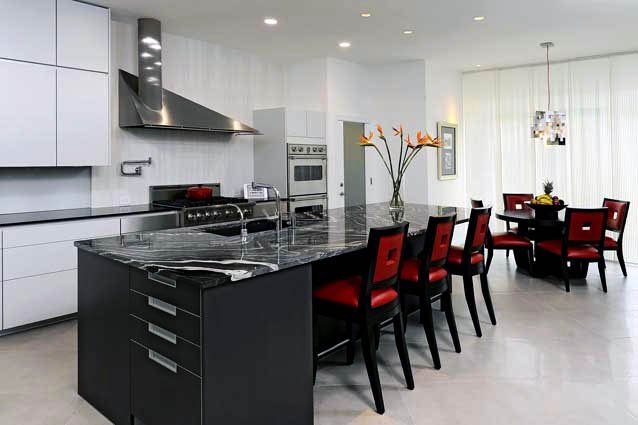 Vallefuoco Contractors – The Beginning
About The Owners
Bernardo Vallefuoco, born and raised in Naples, Italy, has been restoring and remodeling buildings and homes in his native country since 1983. As owner of PROGETTO CASA RESTAURI in Florence, Italy since 1990, he specialized in marble and ceramic tile installation and antique building restoration. His previous projects include some of the most visible spaces in Florence: including the Santa Maria Novella Train Station in Florence, the KOHN and COIN Department stores, La Villa at Via della Tinaia in Empoli, and other monuments in Tuscany. His hands-on approach to running the business ensures that installations are carried out in the tradition of the old European artisans. Bernardo has both trained and hand-selected his small group of installers. Between them, we have combined techniques from  Italy, France, Hungary, Latin America, and of course the modern skills of the United States. Despite the growing demand for high volume commercial installations, Bernardo has found his niche in more specialized custom tile projects, requiring lots of creativity and skill. He is involved with all installations, whether behind the scenes or in the field. He feels this will ensure both personal contact with clients and greater control over the quality of work. It also guarantees that he gets his hands dirty every day, thus keeping himself grounded.
Gianna Vallefuoco was born in Johannesburg, South Africa, and raised in Potomac, MD. After graduating Cum Laude in Spanish and Psychology from the University of Arizona in 1993, she moved to Italy to pursue further studies in Foreign Language and Fine Arts. With an emphasis on figurative oil painting, she became active in the contemporary art community in Florence. Her works have been exhibited in both Italy and the United States, including Galleria Alfani Underground, Generazione Sotterranea in Florence, and Strathmore Hall Arts Center in Bethesda, Maryland where she received a recognition award for her work in 1999. Gianna uses her experience in Fine Arts to assist clients with their design choices, emphasizing color, style and layout. She also brings mindfulness and intention setting into her work with clients, helping them create intentional spaces. In 2020, she launched Intentional Spaces Blog.
VALLEFUOCO Contractors, LLC was launched in 1998, when the Vallefuocos moved to the United States, combining their experience in Fine Arts and Construction. We are licensed in MD, DC, and VA, are an outstanding member of the BBB, as well as a 5 STAR member of the NTCA.
Please e-mail Bernardo or Gianna with any questions you have about their company or the tile installation process.